THE ORGANIZER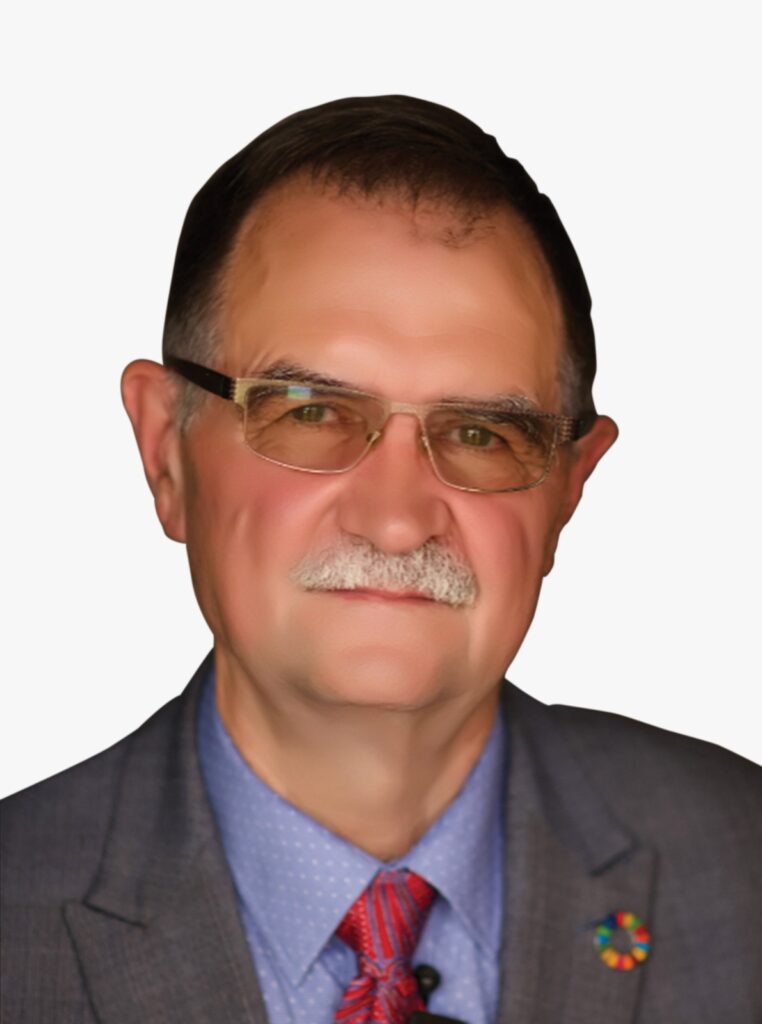 Prof Wayne Dunn is passionate about creating and capturing value where business meets society and has dedicated his
career to projects that sustainably align business, environmental and social value
He is Founder and Managing Director of Baraka Shea Butter a for-profit, social purpose venture that sources shea butter in
northern Ghana for distribution throughout North America and globally. Baraka has successfully utilized sustainability
strategy to create brand strength and competitive advantage in a commodity space. His is also the President and Founder
of the CSR Training Institute and a former Professor of Practice in CSR at McGill University as well as a Stanford University
Sloan Fellow with an M.Sc. in Management from the Stanford Business School.
Together with Gifty Serbeh-Dunn, who is a Ghanaian-Canadian from the UWR of Ghana, he founded and has led Baraka
from a concept to a globally recognized Shea Butter brand, growing sales at 500%/year since devoting full time to the
venture in early 2020. He has decades of Ghanaian, African and global experience, as an entrepreneur, consultant, project
leader, and trainer, having led businesses and projects worldwide. As an entrepreneur, he has founded and led start-ups,
raised capital in London and New York and had a venture featured on the front page of the Wall Street Journal.
Dunn has decades of global social responsibility and sustainability project leadership and extensive teaching experience having developed and taught CSR,
sustainability and shared value programs which are recognized by executives and leaders worldwide.
He is a Founding Member of the EU Africa Chamber of Commerce and the SDG Foundation as well as advising the President's Office (Ghana) on the private sector
and SDGs. He also chaired the inaugural EU Africa CSR Awards Global Advisory Board and Ta'atheer 2016, the MENA CSR and Social Impact Summit. He serves on
numerous other advisory boards and CSR awards juries throughout Africa the Gulf Region and around the world.
Mr. Dunn has designed and implemented successful projects worldwide, covering a range of industry sectors and including governments, international
organizations and civil society. His work has won many prestigious international awards, including the first-ever private sector project to win a World Bank
Development Innovation Award. His work is used as a global best practice and were featured in a Stanford Business School Case Study.
Wayne is recognized as a global thought and practice leader and is a frequent lecturer and speaker on business, social responsibility, economics, development,
and strategy at events worldwide. He has authored pragmatic works on CSR and Sustainability, pragmatic SDG engagement and has dozens of Sustainability
Vignettes available on the Strategic CSR/SDG Video Channel, and the Insights into Business 2030 Video Channel. Wayne lives on Vancouver Island in Canada with
frequent extended periods in Ghana and other locations in Africa and around the world.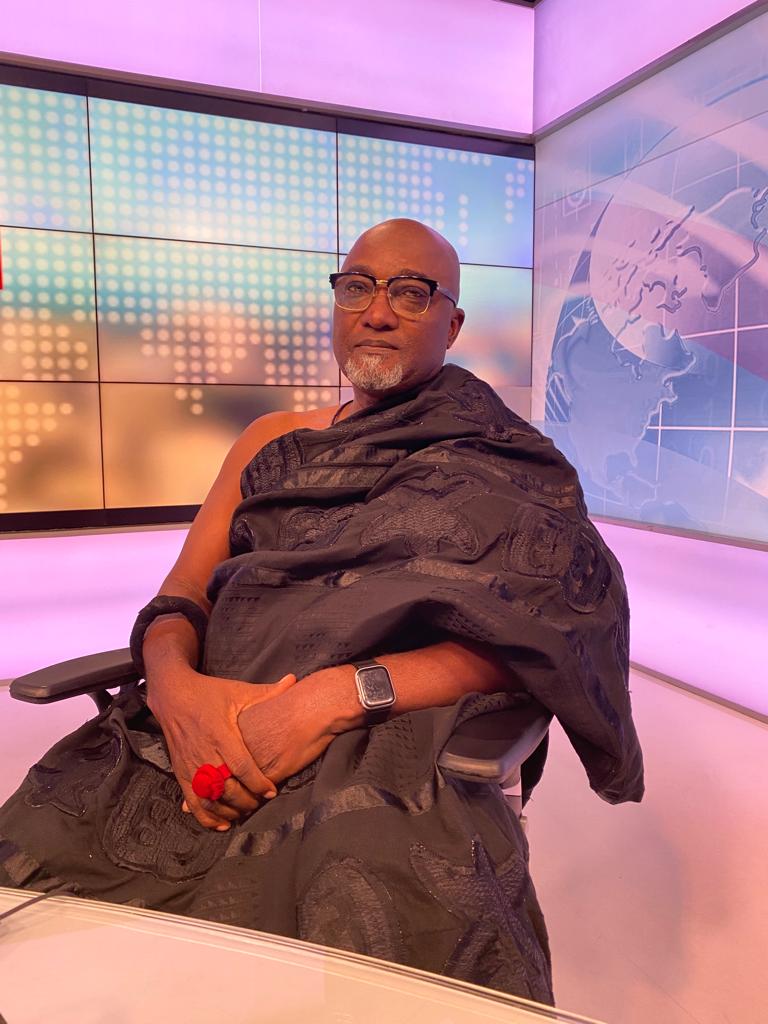 Nana is currently the National President of the Ghana Institute of Safety Professionals
A retired Safety Professional who specialized in designing, planning, certification and consulting on working at
heights. Spent most of his working life in the UK till returning to Ghana in early 2000. Introduced SGB UK Systems
Scaffolding and Formwork in Ghana and acted as its local representative/distributor in the quest of halting Wawa
boards traditionally used for scaffolding and formwork in Ghana. Nana is also the Executive Director of Road Safety
Advocates Ghana (RoSAG) and President of Safety Ghana.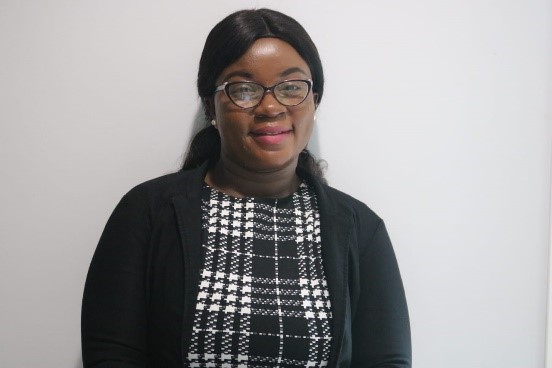 Dr. Frimpong is a Financial Analyst and Business Consultant. She is also a Grant Writer, Mentoring and Coaching expert.
She holds a Doctorate of Finance (DBA), Switzerland, an Executive Master of Arts in Global Affairs Management
(EMAGAM, USA), a Master of Business in Administration and Finance and a Bachelor of Arts (Sociology and Political
Science), from the University of Ghana.
She has held several positions including;
A fellow at the Institute of Project Management Professionals, Ghana.
An Executive Board Member of the Shakers and Movers Educational Foundation, Ghana
An Executive Board Member of the African Youth and Diaspora Organization
An advisory Board Member – Building Bridges, USA
A Trustee of the US Presidential Services Centre, USA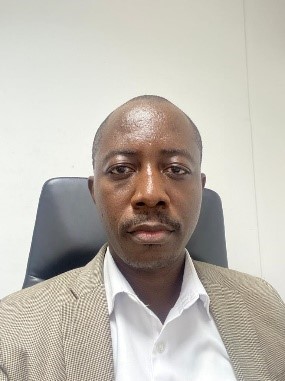 Rexford Asante has over 10 years of working experience in accountancy and auditing. He is a graduate from the
University of Cape Coast with a Bachelor of Commerce and also holds an MSc in Industrial Finance and Investment
from the Kwame Nkrumah University of Science and Technology. He is a Chartered Accountant and a member of the
Institute of Chartered Accountants Ghana.
Prior to his role as Chief Finance Officer in Stallion Trust and Administration Company, he operated as the Assistant
Adult Manager at Forbes ET.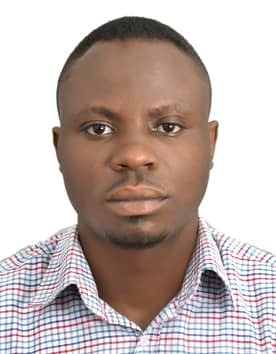 Mr. Derick Nestor Hokey has a passion for security / accounting Research, Organizational Development, and
Public Speaking.
He holds a Master of Science Degree in Criminology from the Institute of Security, Disaster and Emergency
Studies and a Bachelor of Commerce (Accounting) degree from the University of Cape Coast.
He also holds a Diploma certificate in Accounting from the University of Ghana.
He is a member of the;
Institute of Chartered Accountants (ICA Part 2).
International Association of Law Enforcement Intelligence Analyst
Ghana Chamber of Construction Industry
Ghana Electronic Security and Safety Association.